CHILDREN'S DENTIST CLERKENWELL, FARRINGDON
Healthy teeth for life
With children, good dental care revolves around little steps that will set them up for life. It's all about forming those key habits early, and instilling the importance of looking after teeth, mouth and gums at every age.
Children learn by example, so not only can you lead the way by introducing them to the Dentist early on and encouraging them to brush at home, but our Dentists and Hygienists can share tips, tricks and tools, as well as recommend appropriate products, for each special stage – whether it's those tiny first teeth, or the all-important adult teeth.
To book an appointment for your family at our dental practice in Farringdon you can call our friendly team on 020 7253 7667, email corporate@zero-seven.co.uk or visit our contact page.
3 SIMPLE STEPS
1. BOOK
Routine check-ups usually take place every 6 months for children, owing to their growing mouths and teeth. To book in with us, drop by our practice, or visit our contact page to give us a call or fill out an online form.
2. TREATMENT
There's plenty we can do to help look after your child's teeth. As well as the traditional scale and polish, which freshens breath and fights bacteria, we can also apply fissure sealants and fluorides to protect tiny teeth, and look out for signs of early decay. We'll check whether teeth are erupting properly and can identify issues such as bite problems, too. In older children, we may recommend orthodontics (braces) to correct complications.
3. RECOMMENDATIONS
We know how important your teeth are – without them, you can't smile, talk or eat as easily or as confidently. That's why it's so important to take care of them, right from those first signs when they show in the gums just a few months after birth. From an appropriate toothpaste to the perfect brush for your child, we'll help ensure your child is motivated to take care of their teeth.
Book Consultation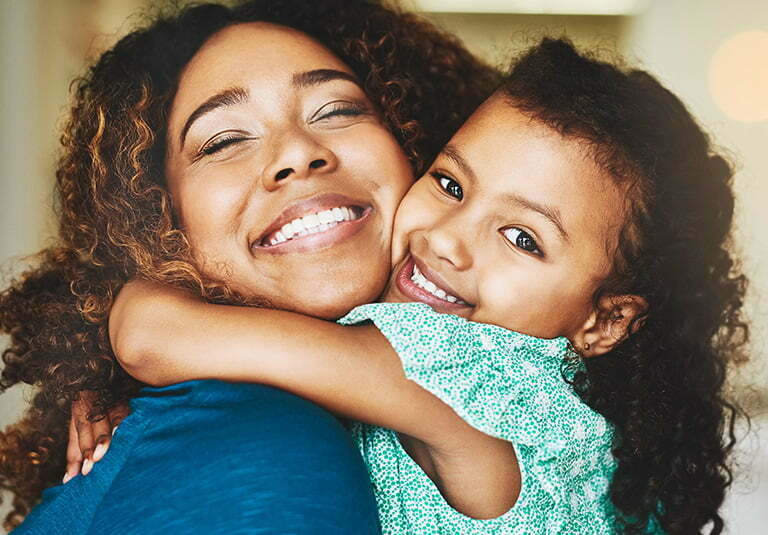 FREQUENTLY ASKED QUESTIONS
We recommend to bring your child to see a children's dentist at around 1 year of age. The earlier you introduce them to the Dentist, the easier it is to form those good habits that will continue with them for life. You can also help avoid fear of the Dentist in later life if your child is familiar with the practice, team and processes from a young age.
Many of our team are parents themselves, and understand the unique care and gentle approach children need. Our children's dentist in Clerkenwell, Farringdon is well-known for being friendly, warm and welcoming, which helps make children feel happy and comfortable during their treatment.
It's common for children, especially younger children, to be scared about visiting the dentist. With lots of strange-looking and noisy equipment and bright lights, it's very different from what they're used to! Some may need some comfort and reassurance from you during their visit, such as holding their hand, while others need a good distraction – so bringing a favourite toy or book can be a big help.
As touched on before, children learn by example – so if you show them when you brush your own teeth, they'll likely want to copy you. Children also enjoy songs and games, so try counting together when you brush, or make up a rhyme as you go. Involve them with other areas of their care too, such as letting them choose their own toothbrush or timer. If you're struggling, using a reward chart or stickers can encourage them with their brushing. Finally, give them plenty of praise for doing things right! Our team will be able to offer more advice during a children's dentistry appointment.
Age and stage dictate, so always look out for this when choosing products for your child. Next, choose a toothpaste with the appropriate fluoride count – at least 1000ppm for under-threes, and between 1350pmm-1500ppm for over-sevens. Finally, use the right amount of toothpaste; the rule of thumb is to use a pea-sized amount, but toddlers need only a smear.
It's important to always supervise young children when they brush to ensure they aren't being too vigorous on those delicate teeth and gums. Also, younger children often swallow toothpaste. If this happens regularly, it can actually cause damage to the teeth, so ask them to always spit it out when they've finished. If you have any more questions or have any concerns its important to bring your child to see a children's dentist.