Join ZERO:SEVEN DENTAL PRACTICE today
New Patient Offer Just £75
At Zero:Seven Dental we are dedicated to providing all of our patients with the very best care. Our patients are our main focus and we make it our priority to welcome you and care for you like we would our own family.
Joining a new dental practice can be a difficult task, from finding a dentist who is taking on new patients to feeling happy and comfortable with them. At Zero:Seven our expert team are experienced in treating a wide range of patients, ages, conditions and dispositions. From young children to nervous patients and everything in-between, we will make you feel welcome from the moment you arrive and ensure that you are comfortable and confident with your care.
We know not everyone likes a trip to the Dentist's – especially if you've had a negative experience in the past elsewhere, or haven't been keeping up with your dental routine at home. When you visit us we leave all judgement at the door, focusing on what we can do now to help your smile for the future.
We are currently offering all New Patients a comprehensive dental exam including radiographs and a scale & polish for just £75! Take advantage of this amazing offer and join the Zero:Seven dental family today!
Why Choose Us
1. Quality End to End Care
From consultation to treatment and aftercare, we consider all aspects of your dental journey. We'll ensure the procedures and services you choose are right for you and your smile, and will guide you through what's involved throughout your treatment journey. We'll will ensure you have appropriate aftercare, and book you in for follow-up appointments if required, so no aspect of your care is forgotten about.
2. Share Tips & Techniques
Surprisingly, some dental problems are simply a case of technique. Our Dentists offer tailored advice on how to care for your mouth, teeth and gums at home. Although we love seeing you, we want to make sure your teeth are well taken care of, even when you aren't in the dentist's chair. That is why we provide expert advice on the best techniques and tools for keeping your teeth and mouth healthy.
3. Flexible To Your Needs
We want our patients to be happy with their experience. That's why we try to be flexible in all things dentistry, offering handy appointment times, cost-saving membership plans, and bespoke treatment plans helping you to take the very best care of your smile.
Book Consultation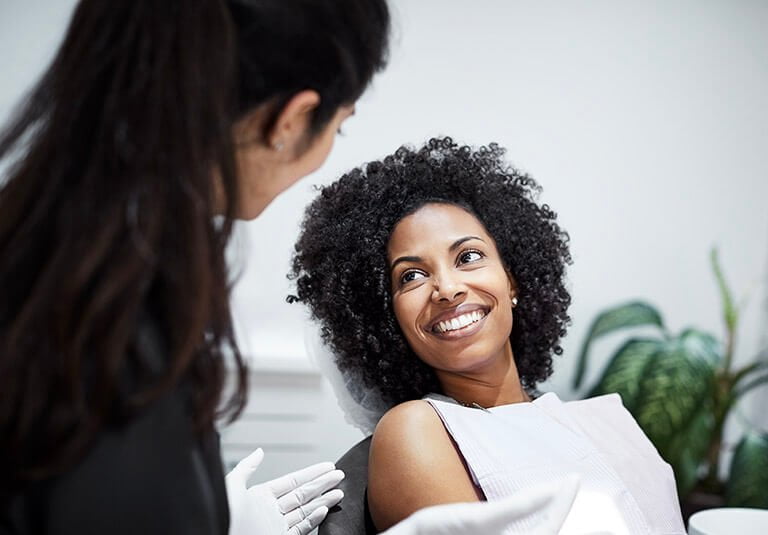 FREQUENTLY ASKED QUESTIONS
Our dental practice is handily situated in central London, in the Clerkenwell district. As well as being served by various tube stations and transport links, including the brand new Elizabeth line, we're also near to ample car parking for those who drive. Find out more on our dedicated contact page.
We ask our patients to arrive at our dental practice 10 minutes before their given slot in order to ensure our appointments run on time. We always aim to see our patients on time, however in cases of emergency, this isn't always possible.
Yes. We pride ourselves on being a family-friendly dental practice. You can read more about our children's dental treatments on our children's dentistry page.
All new patients are given a 45-minute comprehensive appointment in order for us to examine your mouth, teeth and gums. We'll also carry out oral cancer screening, giving you even more peace of mind. After your assessment, we'll put together a treatment plan tailored to you and your dental needs.
While it is traditional advised that you visit the dentist every 6 months, it really does depend on the condition of your oral health. We will advise you on your personal appointment recall during your initial appointment with us.