Specialist Periodontics at ZERO SEVEN DENTAL PRACTICE
What is Periodontics?
Periodontics relates to the speciality within dentistry that studies the structures that support and surround your teeth, though most people link the treatment to gum problems, such as periodontitis.
Leaving gum problems untreated can have serious affects on your general health as well as your mouth health and can eventually lead to tooth loss. Looking after the whole of your mouth is just as important as looking after your teeth, which is where we come in.
Periodontic treatments commonly involve gum disease, bone tissue and root planing (deeper removal of plaque from the gum level).
While most Dental practices require you to be referred for some of these specialist treatments, at Zero:Seven Dental our Specialist Periodontist Dr Ruben Garcia-Sanchez, along with our state of the art tools and technology and expert team, provides them right here, in house.
Your Treatment Journey
1. BOOK A Consultation
Whatever the treatment you need, we can help. Our Specialist Periodontist Dr Ruben Garcia-Sanchez will carry out an comprehensive initial consultation to determine the best course of action for you and your dental issue.
2. Free Follow Up
You will be offered this follow up appointment at no extra cost to discuss Dr Garcia-Sanchez' findings and proposed treatment plan. He will ensure you are fully informed about your treatment and any risks and benefits involved. This is your opportunity to ask any questions you may have and make any changes to your treatment plan before going ahead. It is extremely important to us that you are happy and comfortable with your proposed plan, which is why we believe this additional follow up is a vital part of your treatment journey.
3. Treatment
All of your treatments will be carried out in a clean and safe environment. With exceptional hygiene as standard. Our friendly, expert team will ensure you are comfortable and confident with your treatment every step of the way.
Treatments may include;
Oral hygiene instructions – This is one of the key aspects surprisingly obviated by a large number of dentists. Good oral hygiene is the pillar around which any good periodontal treatment is based on. This is tailored to each patient needs by analysing brushing technique in detail as well as using different technologies to help us identifying plaque as well as the best way to remove it.
Root surface debridement (deep clean) – This helps to remove plaque from 'pockets' between the teeth and gums that are one of the main causative factors of gum and bone breakdown which ultimately lead to tooth loss.
Bone grafts – With this very advanced treatment modality, we can repair/regrow the bone damaged by gum disease. Not all cases are suitable for this treatment, but it is certainly one of the biggest advances in periodontal dentistry in the last 20 years and is offered by our expert clinician.
Gum grafts – This modality of treatment is not only used to repair gums affected by gums disease but also, to enhance aesthetics.
Aesthetic gum surgery – This is required to achieve the most optimal outcomes in those cases with high aesthetic demands.
Book Consultation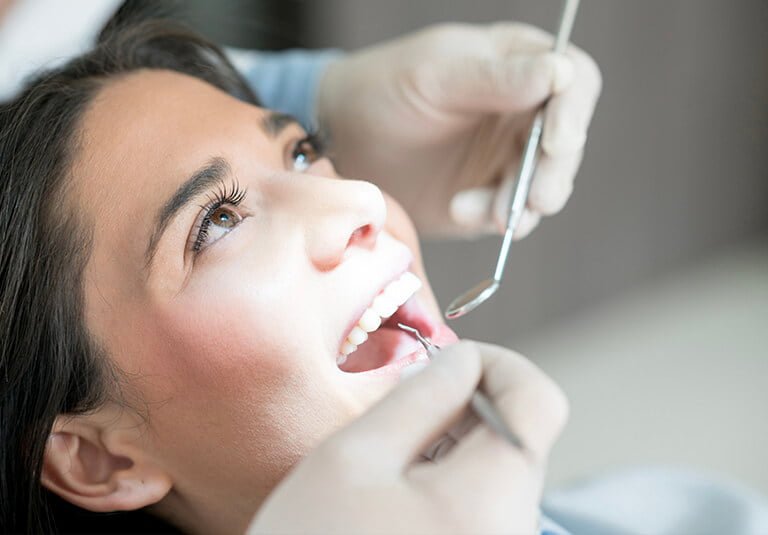 FREQUENTLY ASKED QUESTIONS
Gingivitis typically occurs before periodontitis and is hallmarked by inflammation and redness of the gums. Periodontitis is a disease caused by untreated or worsened gingivitis, where the gum and bone pull away from the teeth and create pockets, which fill with plaque and bacteria and cause infection and destruction of the tissue.
We want our patients to feel comfortable with us, so offer anaesthetic where needed.
If certain Periodontic conditions are left untreated, the result can be loss of teeth and bone (in the jaw). In this case you may need to consider treatments such as dental implants to replace missing teeth.
There's lots you can do, starting with regular dental check-ups, hygienist appointments and twice-daily flossing and brushing of the teeth and gums.
You may spot signs such as redness and inflammation, pain, or bleeding during your dental routine. It's also possible you'll have more serious signs, such as loose teeth or receding gums. To ensure the best treatment outcome, book a check-up as soon as you notice any of these signs and symptoms.
No, because at this stage the disease has progressed too far. However, it can be slowed and prevented from worsening in the future.