MULTIPLE DENTAL IMPLANTS IN CLERKENWELL, FARRINGDON
THREE STEPS TO A RESTORED SMILE
With multiple dental implants, you can restore several missing teeth and could give yourself a brand new smile. Whether it's a makeover for more cosmetic reasons, or you're looking to restore some of the function and structure of the mouth, this innovative treatment could be just the thing you're looking for.
There are many reasons why we lose teeth over our lifetime – whether it's poor oral health in the past, or something out of our control, such as an injury or infection. Our expert dentists in Farringdon will help you with any dental concern without judgement, focusing instead on how to help your smile for the future.
We are currently offering free new patient cosmetic consultations* at our dental practice in Farringdon, Clerkenwell for a limited time only. Get in touch with our friendly team to book – available online or in practice. *Consultation does not include X-rays or any clinical work.
3 SIMPLE STEPS
1. CONSULTATION
A consultation is essential for dental implant treatment, as it requires a thorough assessment of your mouth using photos and X-rays. Part of the process involves fixing an artificial root to your jaw bone, so the health of this is a key consideration for treatment. And, we'll also need to price up your treatment plan and help you feel informed and confident about what's ahead. Finally, we can also discuss finance options with you for ultimate flexibility and peace of mind.
2. TREATMENT
Treatment timescales for dental implants are around a year, due to what's involved in the process. After your consultation, and provided you're suitable, you'll then have the titanium root part of the dental implant fitted. This can take anywhere from 3-6 months to properly heal and 'fuse' with your jaw bone. Once ready, we then securely fix the crown part (made from composite, a synthetic resin) to create a new, usable tooth. Temporary crowns can be worn as you heal.
3. RESULTS
Multiple dental implants give you the ability to smile, laugh, talk and chew once more, while also offering your face some structural support (especially as missing teeth can create a 'sunken', aged look). There are also lots of oral benefits to the treatment, as you're supporting the jaw bone once more, and preventing gaps between the teeth, which can be a trap for bacteria and cause your teeth to 'drift' in the mouth.
Book Consultation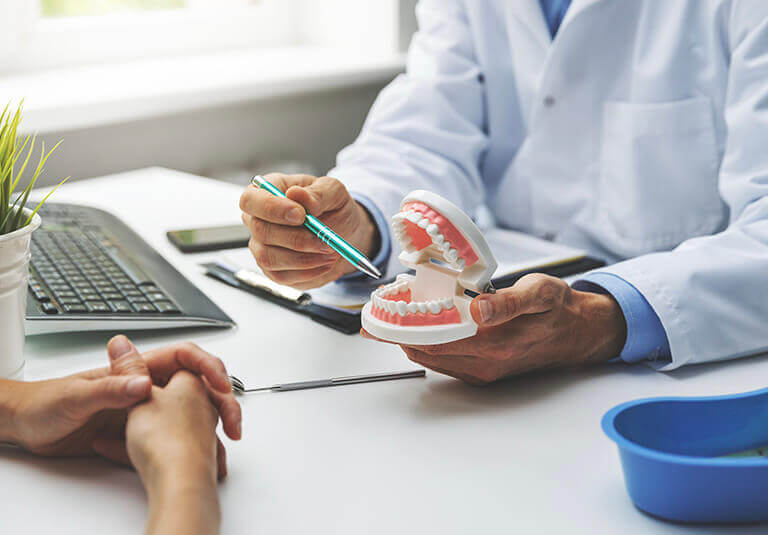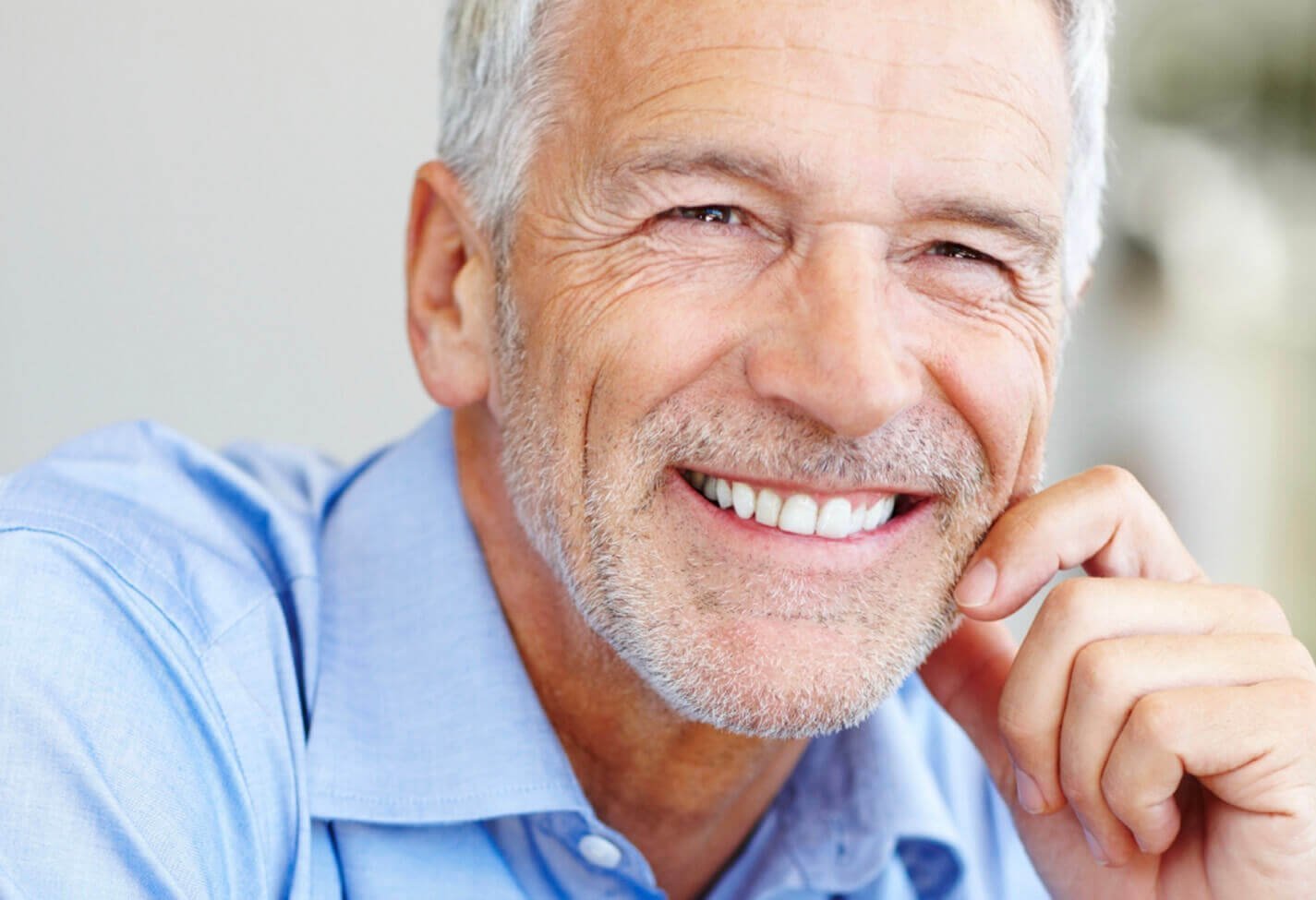 Before & After
SEEING IS BELIEVING
Get ready to restore your smile. Discover just how effective dental implants in Farringdon can be with a quick browse through our dedicated photo gallery.
Scroll For Gallery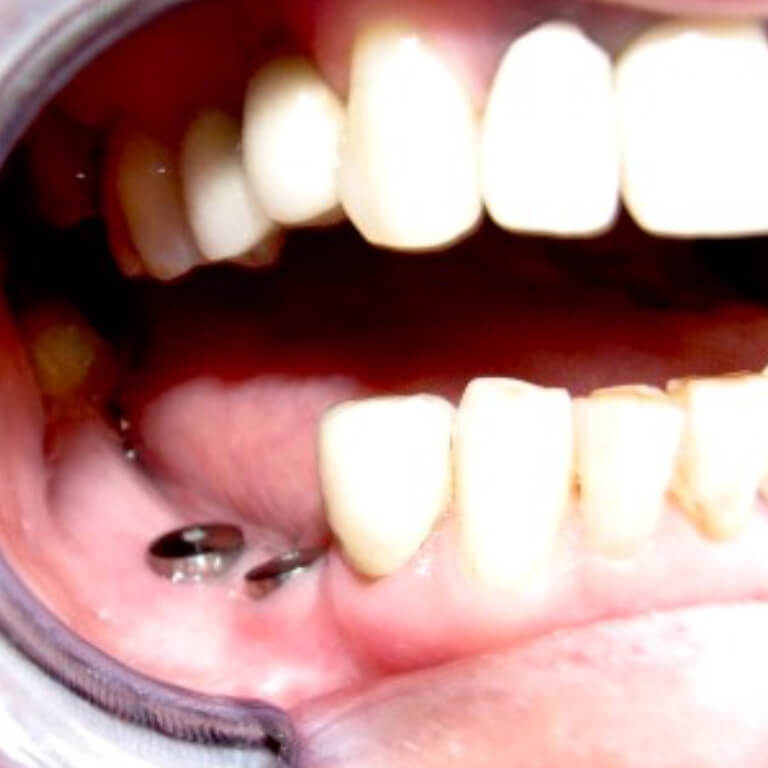 Before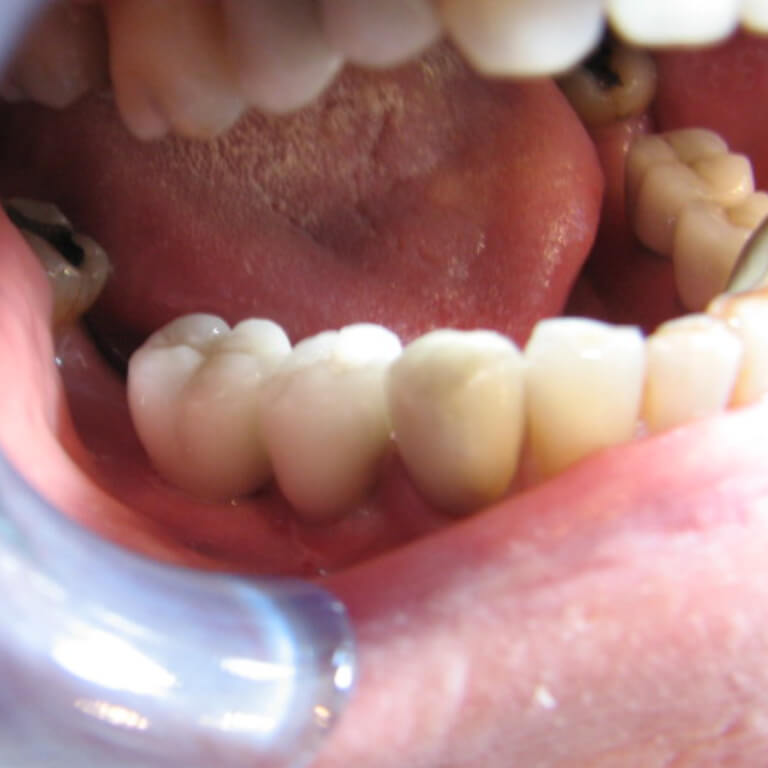 After
Before & After
SEEING IS BELIEVING
Get ready to restore your smile. Discover just how effective dental implants in Farringdon can be with a quick browse through our dedicated photo gallery.
Scroll For Gallery
FREQUENTLY ASKED QUESTIONS
There are so many fantastic reasons to choose dental implants in Farringdon. Here are the main ones:
Oral benefits – restore function to your mouth, prevent your teeth from 'drifting' in the mouth and help prevent bone loss in the jaw.

Aesthetic benefits – create a seamless smile that looks younger and healthier, which supports the structure of the face.
Tushar Enaker is both our Principal Dentist and Dental Implant Surgeon, with a Diploma in Implantology and track record of successfully treating hundreds of patients.
It really depends on how many teeth you're replacing and where they are in the mouth. For a single tooth, or teeth that are far apart from each other, single dental implants are likely your best option. For those with a denture, two dental implants can anchor it in place. And, of course, multiple dental implants are ideal when replacing multiple teeth.
Part of your treatment here at our dentist in Farringdon involves a consultation – so we can tell you which treatment options are available to you and make tailored recommendations for you and your smile. Of course, there are always exceptions and some may not be suitable for treatment.
We're responsible and ethical in all we do, and our patients' comfort is of top importance to us. That's why we offer a local anaesthetic, helping to ease any pain you might otherwise experience during the process. Post dental implant treatment, you may experience some initial discomfort eating chewy or crunchy foods, its best to stick to softer foods to start with. Your dentist will go through this with you during your consultation.
There's lots you can do to help manage the healing process:
Keep a good oral health routine

Avoid touching the area (with tongue or fingers!)

Report any changes, in case these signal infection

Eat softer foods in the first few weeks of healing

Take over-the-counter medicine to manage pain, if necessary

Avoid smoking
Tooth implants are designed to be a permanent option for missing teeth, and are estimated to last upwards of 20 years. However to ensure that your dental implants last as long as possible, make sure to maintain regular dental hygiene by brushing and flossing regularly and visiting our dentist in Farringdon for check ups after your treatment.
Your replacement teeth are also susceptible to breaking due to hard foods, dental trauma and lack of oral hygiene just like your regular teeth, so you should still be careful or they may fall out and need replacing.