WHITE FILLINGS CLERKENWELL, FARRINGDON
ENJOY A SEAMLESS SMILE
Our teeth are constantly put through their paces. From bad habits like teeth grinding, to sporting injuries, to decay and general wear and tear, cracks and holes can appear in our teeth and when they do, fillings are often the solution. At Zero:Seven dental practice in Farringdon, we understand that even with the very best professional care and at-home dental routine, problems can occur with your teeth. That's why we're here to help, with filling treatments to cover cavities and repair cracks.
Fixing damaged teeth with white fillings
White fillings are our treatment of choice, as they closely match the colour of your teeth for a more discreet alternative to the traditional metal ones. No one will be able to tell that you've had a filling and your teeth will be protected from further damage. Our cosmetic dentists in Clerkenwell also offer teeth whitening for those who strive to achieve a beautifully white smile.
We are currently offering free new patient cosmetic consultations* at our dental practice in Farringdon for a limited time only. Get in touch with our friendly team to book – available online or in practice. *Consultation does not include X-rays or any clinical work.
3 EASY STEPS
1. BOOK
To get started with your treatment, all you need to do is book in with our friendly reception team. You can also fill out a form online. We do our best to be flexible for appointments, and offer extended opening hours on a Friday. We're also conveniently placed in the heart of the capital, in Clerkenwell, London, so you may even be able to book your treatment over a lunchbreak!
2. TREATMENT
With signs of cracks or holes appearing in your teeth, you may think a filling is the best option. On occasion, however, you may need other treatments in tandem, such as a root canal. Whatever you need, you can be confident that your dentist in Farringdon will give you advice suited to your unique smile, while keeping you informed and happy about all aspects of your treatment with us.
3. RESULTS
Our white fillings should last between 5-7 years, helping restore not only your smile, but your confidence, too. Strong and durable, you'll have teeth you can depend on once again, and will feel happy showing off!
Book Consultation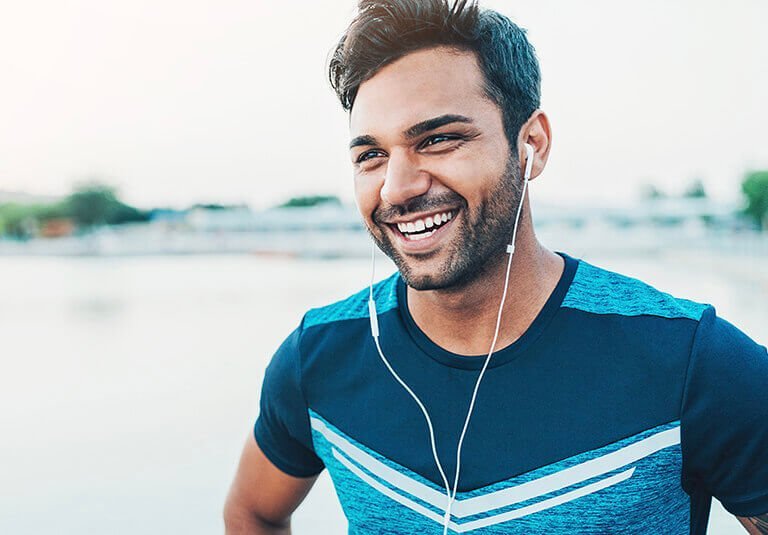 FREQUENTLY ASKED QUESTIONS
White fillings are designed to mimic the shade of your natural teeth, so there's no need to be self-conscious about anything showing when you smile.
No, we don't recommend this, except in cases where your filling needs replacing anyway.
Our White fillings in Clerkenwell, Farringdon are made from composite, a type of synthetic resin. Strong, durable and natural-looking, they're ideal replacements for metal fillings. We also offer porcelain onlay and inlay restorations, made in-practice while-you-wait using our top-of-the-range Cerec machine.
In some situations, a crown or veneer might be a better choice for your tooth. It really depends on you, the patient, and what you're looking to treat and achieve. We'll guide you on this during your appointment with us.
Our white fillings treatment typically lasts between 5-7 years, but could last longer with a healthy diet and lifestyle, a good dental routine and regular dental check-ups.
Composite fillings aren't made of enamel, which is the material your natural teeth are made of, so they may feel different in your mouth at first. In time, you'll get used to them – and not only will you likely stop feeling a difference, but owing to their white colour, you probably won't see a difference either. Some of our patients ask whether the fillings feel rough or coarse – rest assured they are finely milled to suite in with your existing teeth comfortably, and won't have any sharp edges.