DENTAL IMPLANTS IN CLERKENWELL, FARRINGDON
CREATE A WHOLE NEW SMILE
If you're using dentures, you'll no doubt be familiar with the common problems many patients experience – from teeth that slip and slide in your mouth, to longer and more complicated cleaning routines, to misplaced or accidentally broken sets.
With implant dentures, many of these issues are totally eliminated. Instead of wobbly teeth, you'll have a smile that's securely anchored in place, and instead of tricky cleaning routines, you'll just have to follow the straightforward brushing and flossing that's usually recommended. Finally, your dentures are fixed in place, and are much more durable than traditional dentures.
We are currently offering free new patient cosmetic consultations* at our dental practice in Clerkenwell, Farringdon for a limited time only. Get in touch with our friendly team to book – available online or in practice. *Consultation does not include X-rays or any clinical work.
3 SIMPLE STEPS
1. CONSULTATION
Our expert Dentists will begin your treatment with a consultation, where they'll take a good look at your mouth and teeth, take photos and X-rays as needed, and draw up a fully-costed treatment plan. If you have questions or concerns, we can discuss these with you too, and we can also talk you through our finance options if you'd like to spread the cost of treatment.
2. TREATMENT
There are lots of ways we can solve missing teeth. We can 'bridge' between implants by placing implants at each end with artificial teeth in-between, or can provide a full set of teeth anchored by 4-6 implants. Whatever you choose, the implant part of the tooth is made of titanium, and carefully fitted, under anaesthetic, into your jaw bone. Once it's healed and 'fused' fully, we can then fit your new artificial teeth in place. These are made from composite, a synthetic resin, though you may need temporary crowns during healing.
3. RESULTS
Enjoy your fantastic new teeth! Once more, you'll be able to smile, talk, chew and laugh, while your new implants can also give you a more youthful appearance since they both look perfect, and give structure and shape to the face. You'll also be able to retain the bone in your jaw, and can keep other teeth in their rightful position as there will no longer be gaps to 'drift' into.
Book Consultation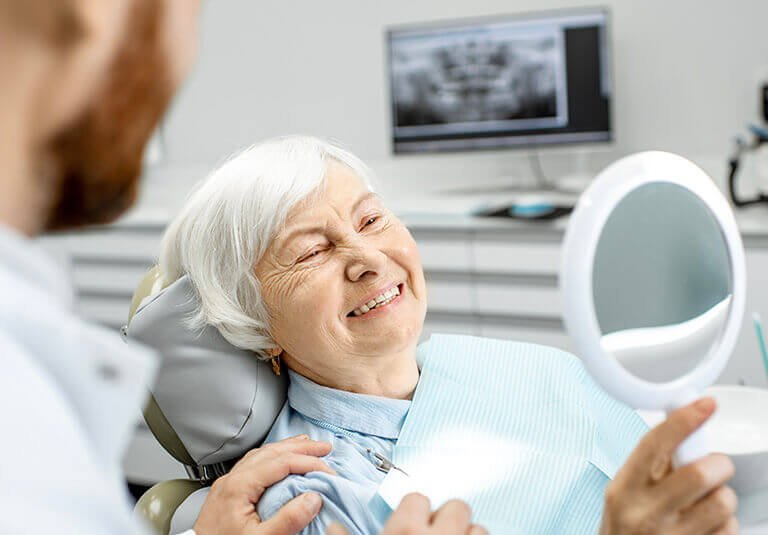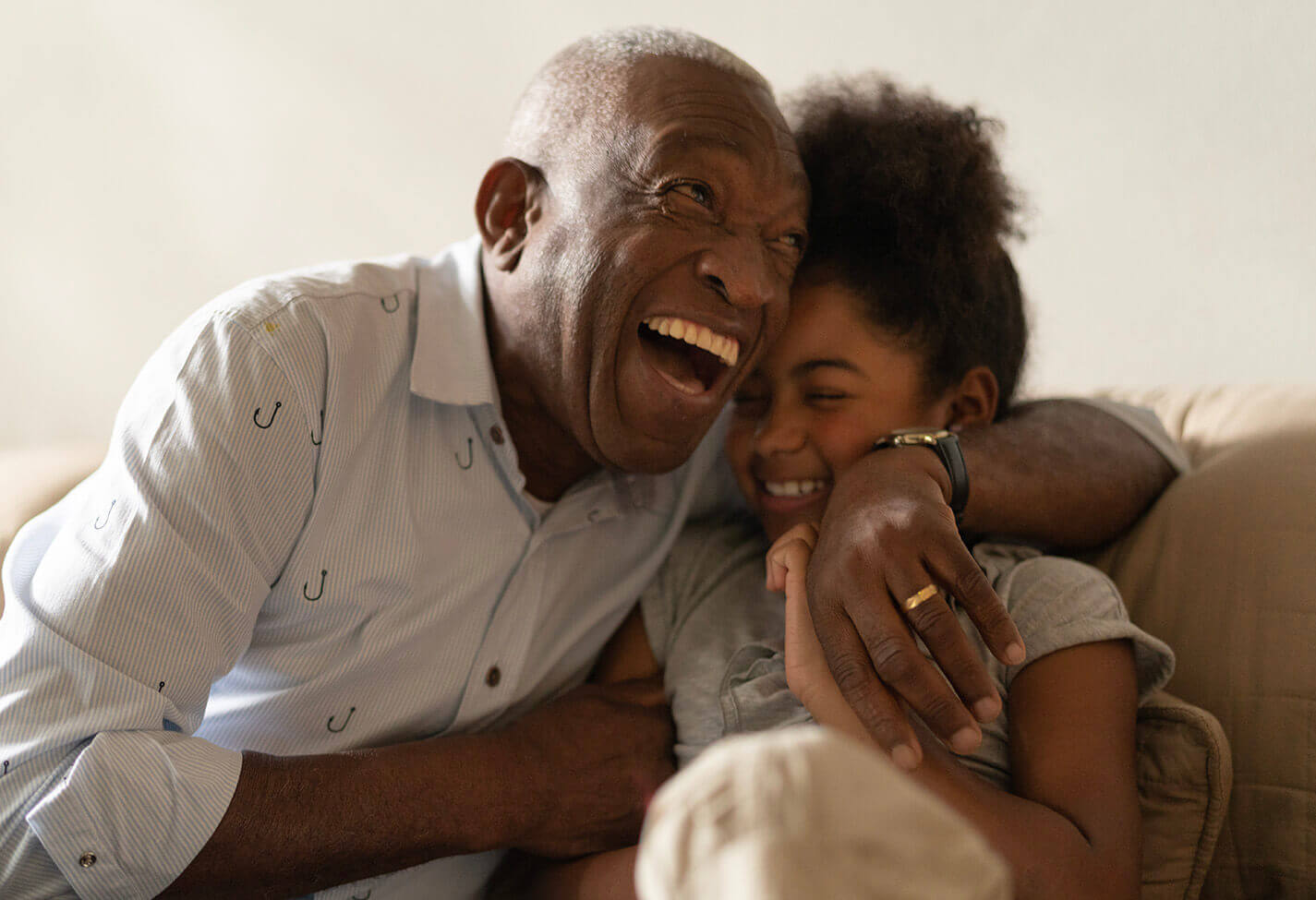 Before & After
SEEING IS BELIEVING
Peruse our photo gallery to see the results of our implant dentures treatment for yourself. With so many happy smiles, what are you waiting for?
Scroll For Gallery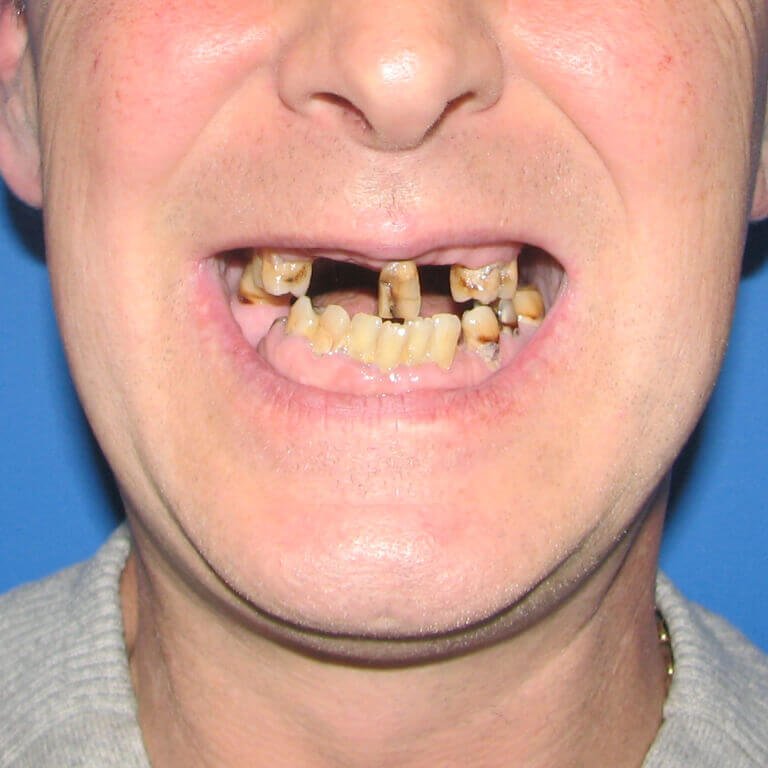 Before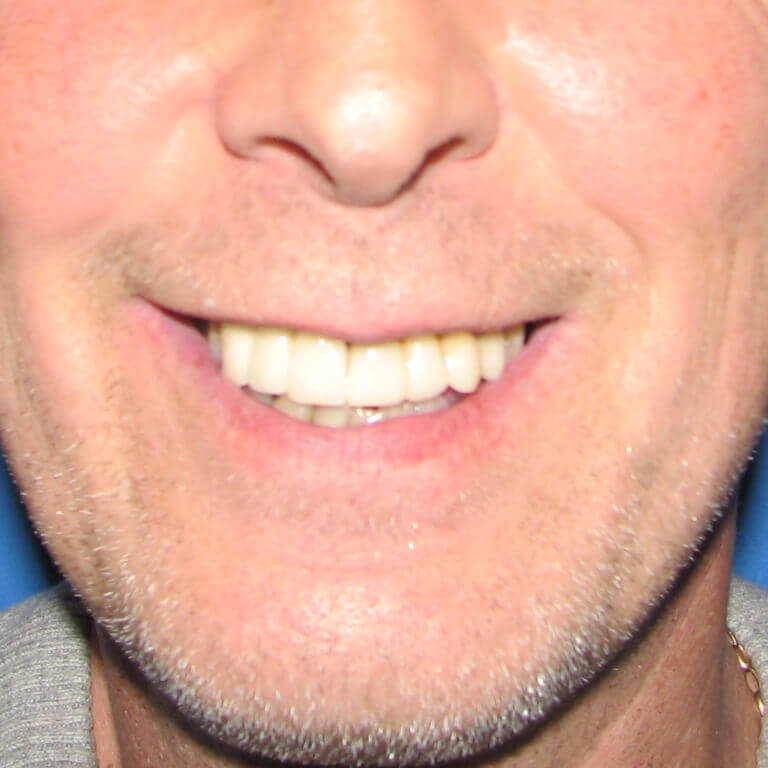 After
Before & After
SEEING IS BELIEVING
Peruse our photo gallery to see the results of our implant dentures treatment for yourself. With so many happy smiles, what are you waiting for?
Scroll For Gallery
FREQUENTLY ASKED QUESTIONS
At Zero:Seven, our patients find that implant dentures are a far better alternative to traditional dentures, restoring bite and chew functions, transforming your smile and giving you a permanent option that's much less hassle.
With our dental implant options ranging from single to multiple to dentures, we make recommendations on a case-by-case basis to ensure you get the right solution for your smile. That's why your consultation is such a key part of your treatment – and it can help ease any concerns you have along the way.
Generally speaking, most patients are suitable for treatment and the benefits speak for themselves. However, if you have bone loss or gum disease, you may not be eligible for dental implants.
Over the years, Tushar Enaker, our Principal Dentist and Dental Implant Surgeon, has transformed hundreds of smiles with dental implants. After earning a Diploma in Implantology, he aims to help as many patients as he can and understands the power of an attractive, functional smile.
At Zero:Seven, patient comfort is so important to us and we know that many of our patients can be sensitive to treatment, or nervous about what's involved. For our dental implants, we offer a local anaesthetic, keeping discomfort to a minimum.
It can be, as this is a type of dental surgery that requires fitting a dental implant into your bone. As well as keeping up with your dental routine and having regular check-ups with us, you can also keep on top of the healing process with pain relief where required, quitting smoking and making temporary adjustments to your diet (e.g. avoiding crunchy foods).