What is Invisalign?
A virtually invisible, advanced aligner system, it uses a series of clear removable aligners to correct even the most severe orthodontic problems. The SmartTrack Aligner material with no wires or brackets makes them more comfortable and extremely hard to notice compared to traditional braces.
Why choose Zero Seven?
Our Specialist Orthodontist and Dentists have a passion for creating smiles that do good as well as look good because we understand the importance of a beautiful smile. If you are self-conscious about your smile or would rather hide behind your hand than join in with the conversation, we've got your back. Our orthodontic team have transformed thousands of smiles so you can be sure of outstanding care and expert treatment in this revolutionary teeth-straightening system.
Discreet & Easy Teeth Straightening
Your aligners are nearly invisible, meaning you don't need to worry about people seeing that you have braces, and they are removable, so you don't need to change your lifestyle or oral hygiene regime. You can remove your aligners for eating, drinking, special occasions and contact sports – but remember to put them back in! You need to be dedicated to wearing your aligners for 22hours per day to achieve optimum results. Invisalign is an incredible tooth straightening treatment that will give you a straighter smile without overly affecting your daily life.
Free Consultation & iTero Scan
We are currently offering Free Orthodontic Consultations* and an iTero Scan! During your free, no-obligation appointment with our orthodontic therapist, you will be able to see your predicted Invisalign results in minutes! You'll have time to ask any questions you have about Invisalign treatment, find out more about the cost and affordable 0% payment options available, as well as discuss if you are suitable for treatment.
You will need a Specialist Consultation with our Orthodontist, for accurate measurements of your teeth and jaws, to assess your dental health and to confirm your clinical suitability before you can go ahead.
*Consultation does not include x-rays or any clinical work.
Request Your Free Consultation Today!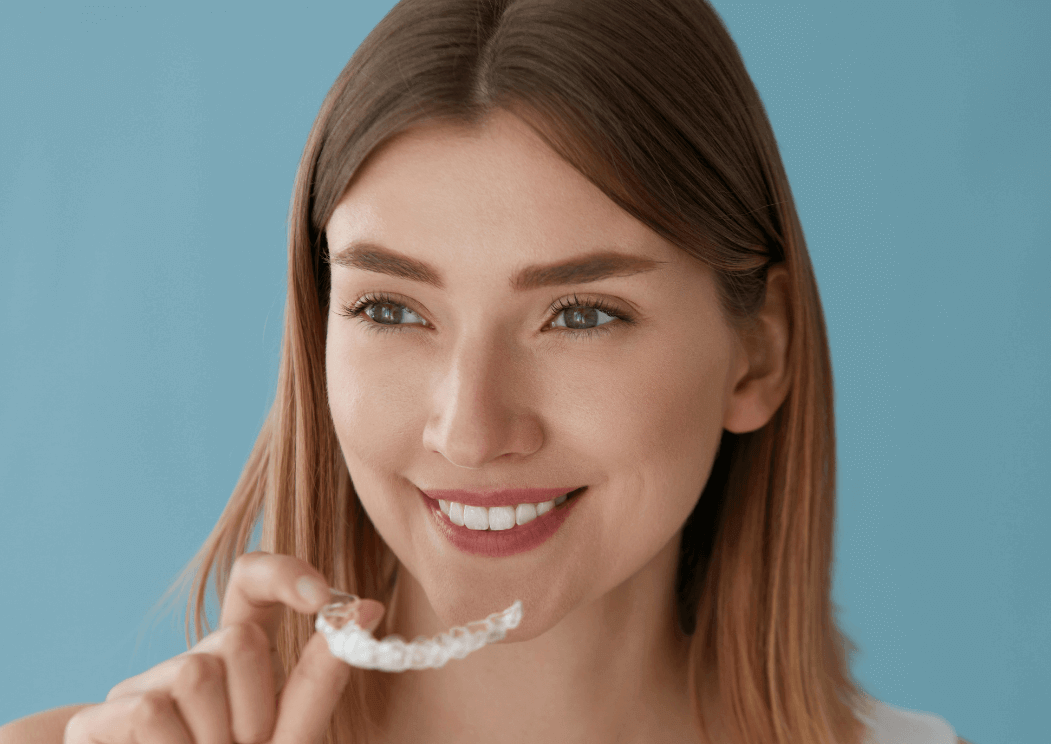 FREQUENTLY ASKED QUESTIONS
It's a near-invisible teeth-straightening system that uses a series of clear removable aligners that slowly move your teeth into alignment. They're used for gaps, crowding, bite problems and more, and can even be used for teens.
Your journey will involve wearing each set of aligners for 2 weeks and then changing into the next set at home. You'll visit us to have the aligners fitted and come in at intervals that are suitable for you, to review and keep an eye on your progress. We just give you enough aligners to change until you
The great thing about getting Invisalign at Zero:Seven is that you can try on your new smile before you commit – an iTero scan allows you to see your potential results instantly, with no obligation and no fee!
The length of treatment depends on what results you're looking for and the placement of your teeth to start with.
We'll give you a clear picture of this during your Specialist Orthodontic Consultation, your dedication to wearing your aligners will have a direct effect on your treatment time and end result – so be sure to wear them for 22 hours per day!
Invisalign is commonly used as an alternative teeth straightening treatment to fixed metal braces to treat crooked and over crowding teeth. It can also be used to fix bite problems such as overbite, underbite and cross bite, and can even help to treat the symptoms of TMJ disorder.
Traditional braces have wires and brackets that are adjusted as treatment goes on. Invisalign does away with this system because all you need to do is change your aligners every few weeks. Many of our clients say that the aligners are more comfortable than traditional braces because of this, though you may feel a sensation of pressure when you first change your aligners.
Of course! If you have problems such as overcrowding, crooked teeth or bite problems (such as overbite) that are effecting your confidence, our Invisalign treatment in Clerkenwell, Farringdon will certainly help to fix your teeth and restore your confidence.
Surprisingly for such a transformational treatment, Invisalign at our dental practice in Farringdon is incredibly affordable. We'll discuss costs with you fully ahead of your treatment, but rest assured you'll be making the right choice for you and your smile. A single arch of Invisalign begins at just £2450 but can be higher depending on your treatment needs.
It couldn't be easier. Simply book your free Invisalign consultation, and we'll take it from there! We look forward to welcoming you for treatment soon.
Yes! The large majority of our patients use our dental patient finance provider, Medenta V12. We can offer you a choice of 0% apr up to 2 years and 7.9% thereafter up to 5 years with little or no deposit!